Our Fencing Services
Helping Add Beauty, Security, And Privacy To Your Property
As industry veterans with an eagle eye for excellence, we've fine-tuned our fencing services to be customizable, affordable, and trustworthy. Honestly, we're fencing nerds who love providing property owners (like yourself) with beauty, privacy, and security. Our teams are made of courteous non-smokers on a mission to get the job done right the first time. Whether you need a quick repair or a completely new fence installed, we're chomping at the bit. Get in touch with our team at Fence Revolution in Wheat Ridge today so we can blow you away with our world-class fencing services!

Install Beauty and Peace of Mind
From brand new homes to older models needing fresh fencing, we've done it all. Installing a new fence is a singular opportunity to elevate your property's aesthetics and security — and we were never ones to let an opportunity go to waste. Using kiln-dried, high-grade lumber, we install a variety of fences that are customizable from the ground up. All of our premium fences are covered with a five-year warranty, because we want you to feel secure long after we leave your property. Contact our team at Fence Revolution in Wheat Ridge today to learn more!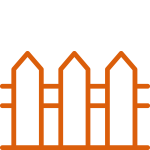 Make Your Fence Whole Again
Whether your fence has a gap due to a bad driver, a crazy dog, or simply age, it can't fulfill its duties without being whole. Let our team at Fence Revolution get it back up to snuff. We'll assess the damage for free, provide you with a comprehensive, no-obligation quote, and then get to work on the repairs immediately after we receive the green light. This is a convenient, budget-friendly service essential to home ownership. Contact us today to get started!
Our Fencing Options
At Fence Revolution in Wheat Ridge, we offer a variety of different fence styles. From decorative fences or standard privacy fences to coral fences and more — we collaborate with you to create the perfect fence to fit your needs. Once you choose the style of fence you want installed, it is time to choose the type of material you want it to be made of. Our fencers have an extensive knowledge of the different material types and strive to share that knowledge with our clients. Contact us today with any questions or concerns!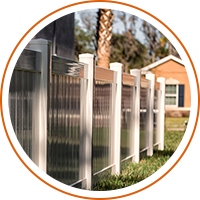 Privacy Fences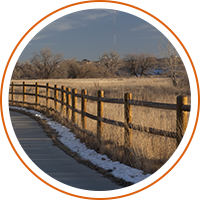 Split Rail Fences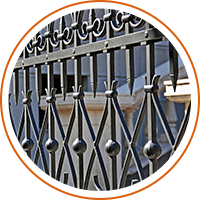 Decorative Fences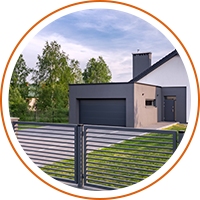 Custom Fences

Cedar

Redwood

Cypress

Bamboo

Steel

Vinyl
Privacy Fences
Installing a privacy fence around your property provides a number of benefits and features. A privacy fence first and foremost offers you more privacy. Whether you are wanting to sunbathe in your backyard or simply want to open the blinds without allowing neighbors or others passing by to see into your home, privacy fences allow you to enjoy your property without having to worry about someone watching you.
Privacy fences also provide a level of security and safety for your property and home as well as making it easy to see exactly where your property line lies to avoid fights with the neighbors. Tall wood privacy fences also create a safe and comfortable oasis for kids and dogs to play and explore. We offer three different styles of wood privacy fences — including shadow box, board on board, and horizontal. Contact Fence Revolution in Wheat Ridge today for more information about our privacy fences!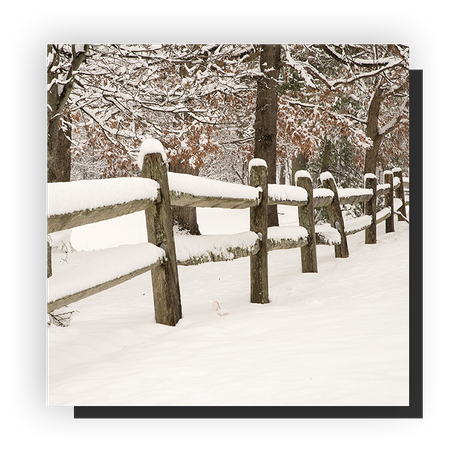 Split Rail Fences
Split rail fences can be used in a number of different ways for estates as well as ranches. Many use the traditional post and dowel style of split rail fencing around their front yard to mark their property line. Split rail fences offer a more open-view style compared to privacy fences as they have large, open spaces between the two or three dowels that run horizontally.
Others use a Kentucky post and board style of split rail fencing to corral animals in a specific place. It is often installed with mesh wiring as well to better keep animals or other creatures in or out of a certain area. At Fence Revolution, we offer both of these split rail fencing styles in multiple wood types. Contact us today to get started!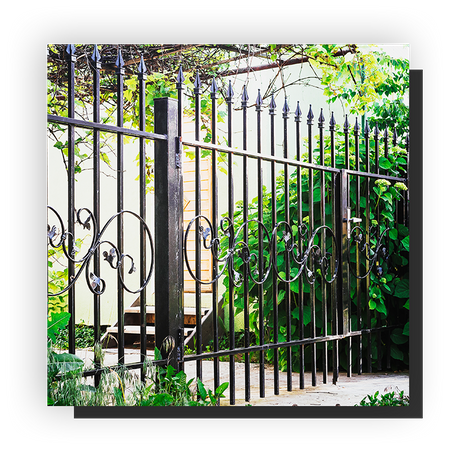 Decorative Fences
At Fence Revolution in Wheat Ridge, we offer several different decorative fence options. While a lot of decorative fences are small and used to solely enhance your home or business' curb appeal, other styles are used to add a bit of flavor to your standard privacy fence. In either of these scenarios, decorative fences can increase the value of your property as it adds some personality to it.
A few of the decorative fence styles that we offer include scalloped, arched, and lattice topped. Each of these styles bring a bit of a different feel to your property that will help catch the eye of those passing by. Additionally, we can install decorative gates and walkways for functionality and design purposes. Contact our fencers today to learn more!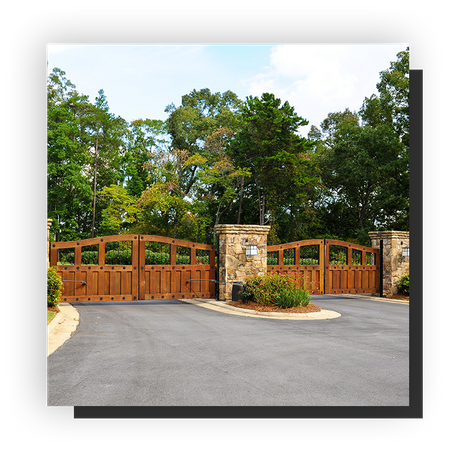 Custom Fences
Do you have a unique fencing need? We offer a number of additional custom fence services here at Fence Revolution in Wheat Ridge. Contact our expert fencers today to collaborate with them on your custom fencing project!
Dog-Friendly Fences
While privacy fences can provide safety and security for your furry friends, a lot of dogs enjoy being able to see past the fence and into the world that lies beyond. If you have a curious and social dog, a fence that has windows built in for them to look out can help keep them happy and calm. Contact us today to learn more about our dog-friendly fence options!
Hog Panel Fences
Our hog panel fencing offers a great option for those looking to corral livestock on a farm or ranch as well as those simply looking for a way to keep their pets from escaping the yard. The combination of wood framework and hog wire provides a great fencing option that both looks great and is functional. Contact our fencing team today to get started!
The Fence Revolution Difference
At Fence Revolution, it is our mission to provide you with high-quality fences and fencing services. We strongly believe in the materials that we use to create these beautiful fences that provide curb appeal and safety for your family. With over 15 years of experience in the industry, our team brings extensive knowledge to our collaboration with you to choose the right fence to fit your needs. We also understand that not all fences need to be completely replaced, and we guarantee to bring our world-class services and high-quality materials to those that need simple fence repairs as well. Contact our team in Wheat Ridge today for a free estimate!
Contact Us Today!
Error: cannot render the form without at least one admin email address or a CRM email address.
Brands & Suppliers We Work With