Fences have become a standard
Fences have become a standard — whether it be a six foot privacy fence around a backyard or a split rail fence to establish a property line. Over time these fences get worn and damaged beyond the point of repair, which calls for a new fence needing to be installed. New construction homes are also constantly being built without fences being included in the building plan — leading to the need for first-time fence installations.
At Fence Revolution in Wheat Ridge, our team of professional fencers brings experience and knowledge to fence replacements and installations that you can't find anywhere else. Contact us today to receive a free estimate for your new fence!

First-Time Fence Installation
Whether you recently purchased new property in the Wheat Ridge area or you have been meaning to install a fence for years, our Fence Revolution team is here to help you every step of the way for your first-time fence installation.
Fences offer several different benefits to your property, and your reason for having a new fence installed may vary immensely. One person may be trying to keep people off their property, while another is attempting to make their yard a safe place for their children or pets. No matter the reason for needing a first-time fence installation, Fence Revolution will get the job done right, the first time! Contact us today to get started!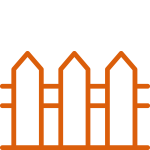 Fence Replacement
Perhaps you made the investment in a fence long ago or there was one already placed on the property when you acquired it. Whether it be wood, vinyl, or metal, your fence is left out in the harsh Colorado weather year after year.
Over time you will begin to notice rot, rust, missing slats, large holes and more affecting the efficiency of your fence. If these damages are caught early-on and are not too severe, you may be able to repair the fence. However, in some cases, especially with extremely old fences, the entire thing may need to be replaced. Fence replacements can restore your fence to its full potential — keeping your property safe and beautiful. Contact our fencers today for more information!

Heightens Security
The proper fence allows you to enhance the security of your property. From complete privacy fences to decorative or custom fences that completely surround your property and provide gates for access, fences hold the ability to deter unwelcome guests from trespassing, especially those looking to cause trouble.

Improves Safety
Similar to how they provide security by keeping strangers off your property, fences also enable you to keep children and pets safely on the property. Beyond just keeping them contained, certain fences also allow you to create barriers to protect from the dangers of pools and ponds that are located on the property.

Increases Value
The demand and desire for fences, combined with the numerous other benefits that fences provide, you will find that a fence can single-handedly increase the value of your property. They are truly an investment that will be well worth it, especially if you are able to keep up on regular maintenance and small repairs.

Provides Privacy
Many people install fences on their property for this one benefit alone. Privacy fences allow you to have peace of mind while you spend time in your yard as well as blocking a neighbor's view through the windows of your home. Relax and enjoy life in your own way without having to worry about others seeing or judging.

Boosts Curb Appeal
With so many options to choose from when it comes to the style, material, and hardware of your fence, there are endless possibilities of boosting the curb appeal of your property. As one of the first things that people will notice when approaching your property, be sure that your fence expresses your personality.

Creates A Sound Barrier
Fences enable you to make your property peaceful and quiet as they can act as a sound barrier from loud neighbors or heavy machinery being used nearby. Whether you are wanting to simply enjoy a good book on your patio or sunbathe without feeling like you are in a construction zone, a fence is the perfect solution.
Choosing The Right Fence Style
Depending on the specific benefits that you are looking to receive from your new fence, it is vital that you choose the right style of fence for the job. While split rail fencing may be the perfect solution when looking to confine large livestock or establishing a property line, a wood privacy fence would be a better fit when needing to keep your small dog in your yard.
At Fence Revolution, we understand that it can become complicated when you are trying to choose the proper style of fence, let alone trying to decide what the best material is to fit your fencing needs. This is why we have created a team of experienced and knowledgeable fencers that are here to assist you every step of the way. Contact us today to get started on your new fence!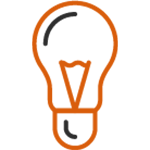 Assess
First, our fencers will assess your property and collect more information on what your fencing goals consist of by collaborating with you.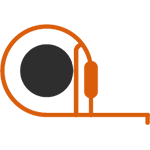 Estimate
Once we have a good understanding of your specific situation, we will provide you with a thorough and accurate estimate for your fence.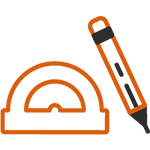 Plan
Next, we will iron out any additional details about your fence, and create a plan to get your fence completed on schedule and on budget.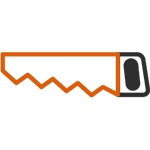 Install
Finally, our team of professional fencers will get to work installing your new fence according to the plan that we created together.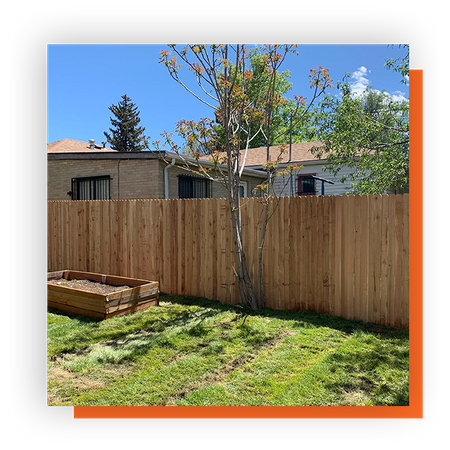 The Fence Revolution Difference
Our team of fencers at Fence Revolution in Wheat Ridge set ourselves apart from the average fencing contractor by truly caring about our client's wants and needs. As a family-owned and operated business, we are able to take the time to get to know you and your property so that we can provide you with the best fencing services possible.
With more than a decade of experience installing fences of all styles and types, you can rest assured that our Fence Revolution team will provide you with a high-quality fence, no matter how challenging the project may be. Contact us today to receive a free estimate and begin the process of installing your new fence!
Get A Free Online Estimate
Brands & Suppliers We Work With